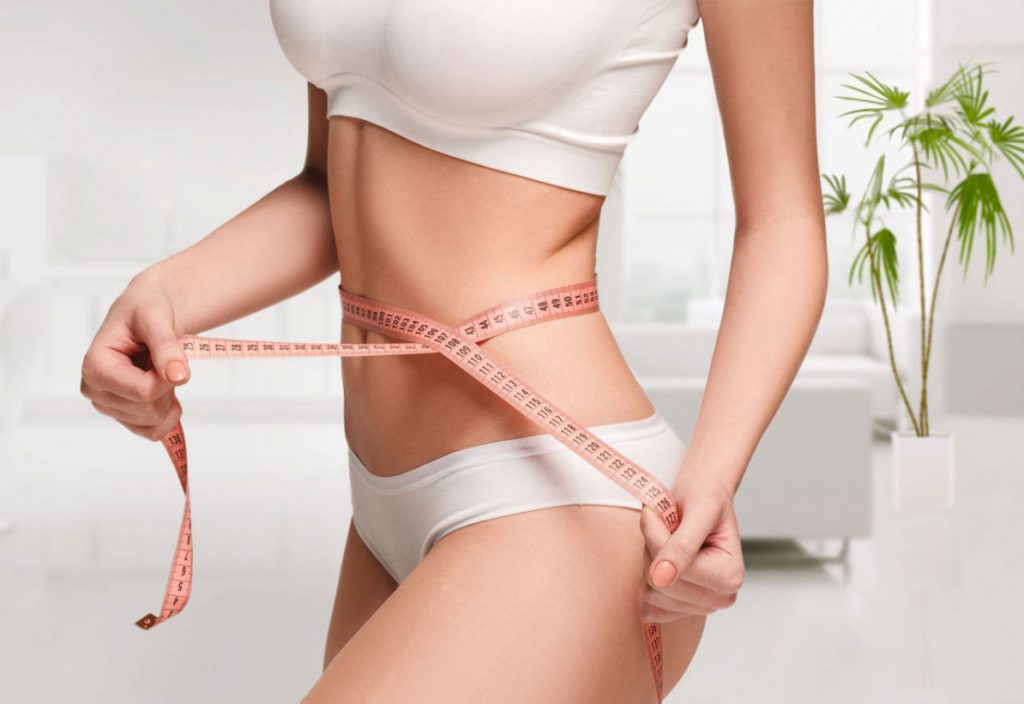 A tummy tuck procedure is a surgical treatment that slims down the abdomen by removing excess fat and skin. Aging, dramatic weight change, or pregnancy can leave a patient with an abdomen that's less than ideal. However, a tummy tuck is the gold standard of treatments to remove unnecessary fat and skin from the midsection. This surgery provides a customized approach for excising sagging skin, repairing the abdominal muscles, and tightening the skin for a firmer, flatter abdomen. Denver Liposuction Specialty Clinic is at the forefront of cosmetic procedures and is pleased to offer this transformational treatment to Denver area residents. Interested patients should call our office or fill out this simple online form to schedule an initial consultation at our office. Get in touch with us at 720-372-2155.
Before and After Photos
How To Tell If You Need A Tummy Tuck
Many of our patients who want to address sagging or excess fat around their abdominal area are unsure if they need liposuction or a tummy tuck to achieve their body goals. Are you unsure whether you should go with a tummy tuck or liposuction? Try a Diver's Test.
A Diver's Test is an easy, at-home check you can perform on your own that will help you
determine if your body would be better served with a tummy tuck, liposuction, or both.
How to Perform a Driver's Test
With your shirt, bra, and pants off, stand up straight. (It is important to avoid any clothing that might hold up or tighten your body artificially during this test)
Wrap your arms behind your back.
Bend your waist until your upper body is at a 45-degree angle.
Observe the amount of sagging or hanging skin on your abdominal area.
You may need a tummy tuck with liposuction if you notice a significant amount of skin folding and moving forward, or hanging downward.
To truly know which option is best for your body, an in-person consultation will answer any questions you may have.
About The Avelar Method for Tummy Tucks
A proper diet and regular exercise are the two most important components of a healthy lifestyle. Unfortunately, losing weight doesn't help with losing excess skin, and lingering fat in the abdomen. A tummy tuck procedure gives men and women extra assistance in their journey in obtaining their ideal body aesthetic. With the precision and expertise of a trained surgeon, a tummy tuck will produce enhanced midsection contours that complement your figure. Denver Lipo utilizes the highly innovative Avelar method to perform abdominoplasties. This combines many of the traditional tummy tuck techniques with state-of-the-art VASER liposuction. However, unlike a traditional tummy tuck, it avoids the invasive separation of the overlying skin from the underlying tissues, and damages the vital blood supply to the skin of the abdomen. (1) This approach allows female patients to achieve a feminine, yet athletic appearance and for men to obtain a chiseled abdominal physique, while at the same time tightening the abdominal muscles and removing extra skin.
Types of Tummy Tucks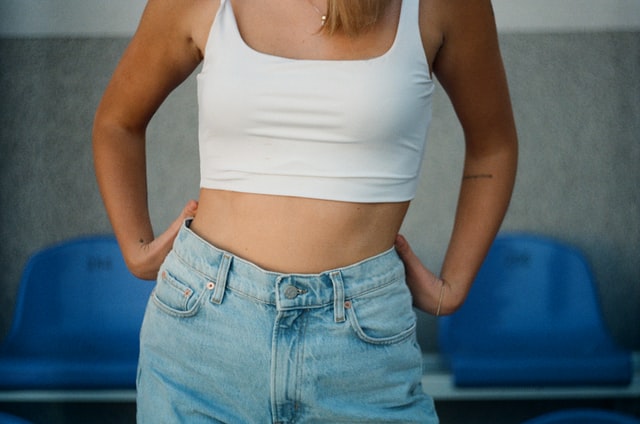 Full Abdominoplasty
The standard tummy tuck treats mild to moderate surplus loose, lax skin. Two incisions are made: one that runs hip to hip just above the pubic area and another around the navel. Skin and fat are removed, and the abdominal wall underneath is repaired and strengthened.
High Lateral Tension Tummy Tucks: This highly specialized method flattens not only the abdomen but also the sides of the waistline. While traditional tummy tucks only improve tension vertically, a high lateral tension pulls the skin horizontally as well, creating a corset-like effect that narrows the waist.
Avelar Technique: Provides a toned, athletic abdominal core by combining abdominoplasty and liposuction in one single session. [2] This method requires fewer incisions and removes more fat to provide an optimized body.
Mini Abdominoplasty
This less-involved procedure makes revisions for those with minimal skin to remove. A small incision is made in the lower abdomen above the pubic line. The belly button remains in its original location in the abdominal skin, muscles are tightened, and incisions are closed. [3]
VASER (Mini) Abdominoplasty
Mini Abdominoplasties correct a smaller amount of loose skin than a full tummy tuck. A VASER Mini Abdominoplasty is perfect for patients with little sagging skin, but who want to eliminate abdominal fat and achieve a more sculpted core. In addition to the small incision above the pubis, tiny incisions are made to allow the VASER cannula entry to remove fat. This allows us to accentuate the abdominal muscles and create a slender, toned appearance.
Partial (Mini) Abdominoplasty
An incision is made and skin and fat only below the belly button are removed. This approach is suitable for patients who do not require abdominal muscle plication. As with other mini tummy tuck approaches, the resulting scar is usually slightly smaller than the scar from a full tummy tuck.
​​Floating Abdominoplasty or FAB Technique
This new technique, also known as an extended mini abdominoplasty, utilizes a smaller incision above the pubis and avoids the incision placed around the belly button. This technique is less invasive, and is suitable for patients whose belly button appears too high on the abdomen. The belly button is detached from the underlying tissue, so that it "floats" in the skin that is lifted from the abdominal wall. The muscles are reshaped and tightened from sternum to pubic area, and when the skin is redraped, the belly button ends up in a lower position.
Extended Abdominoplasty
An extended tummy tuck provides more extensive enhancements to the mid-section, including the flanks. [4] It requires a slightly longer incision that extends past each hip bone to the sides of the lower back. This allows the surgeon to remove sagging skin, tighten the flanks, and eliminate love handles.
Benefits
Many patients turn to a tummy tuck treatment for a long-lasting makeover for their abdomen. At the end of the journey, patients will see a slimmer stomach and complementary curves. A tummy tuck can also provide:
Enhanced body contours that are harmonious with the rest of the body
Support for the abdominal wall by repairing a damaged abdominis recti
Improvements in core strength, posture, and mobility
Increased self-confidence, including the ability to wear better-fitting clothing
Candidates
A tummy tuck was designed to give patients with mild to severe concerns in the midsection a chance to revamp their appearance. In particular, it provides substantial results for patients struggling with excess skin and fat. To be considered for a tummy tuck, patients should:
Be comfortable undergoing a surgical procedure
Be healthy and without underlying medical issues that may interfere with the surgery
Abstain from using nicotine products several months before and after their procedure
Be at a stable weight
Understand this treatment is not a weight loss solution
Be well-informed about what a tummy tuck entails and what it can achieve
Personal Consultation at Denver Lipo
The team at Denver Liposuction Specialty Clinic is wholeheartedly devoted to our patient outcomes. Over the years, we have become one of the leading plastic surgery and liposuction centers in the greater Denver area. When you walk in the door, you can count on excellent care and outstanding results.
We'll first ask about your health and surgical history. Then, one of our liposuction experts will examine your abdomen and skin elasticity so that we can develop a personalized tummy tuck treatment for you. After learning about your circumstances, we'll recommend which tummy tuck treatment will provide you with an ideal abdominal physique.
Come to our office for an appointment and see how you can improve the appearance of your abdomen. Reach us directly by calling 720-372-2155.
Preparation
You can reduce stress by completing a few items before your appointment. They include:
Arrange a ride home after your surgery and a caregiver to help you for the first few days of your recovery
Adjust intake of specific OTC and prescription medication as directed
Fill prescriptions ordered
Plan to take a few weeks off from work
Procedure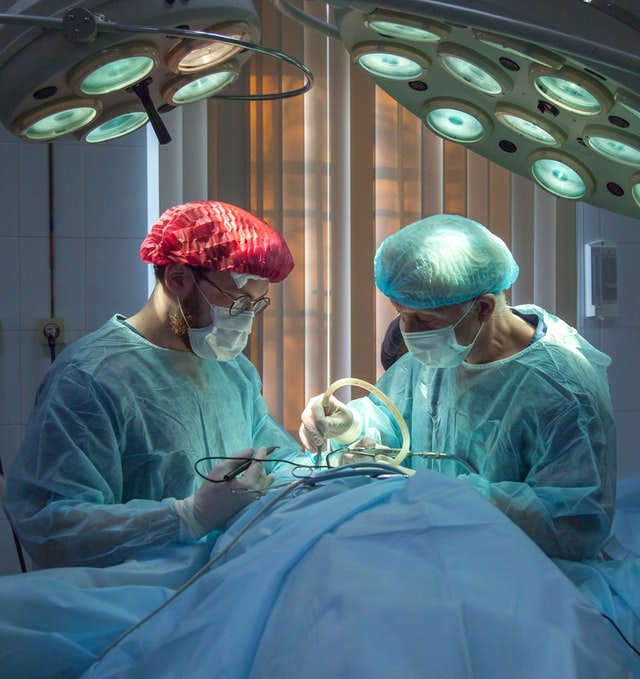 Before anesthesia is administered, patients will meet with their surgeon to have any last-minute questions answered and to review the details of their procedure. Markings will be made on the abdominal area to guide the procedure. Then, the surgeon will follow your customized treatment plan by making the appropriate incisions and performing the liposuction procedure. Next, they will repair the abdominal walls, pull the skin taut, remove excess skin, and close the incision(s) with sutures. Your procedure may last up to four hours.
Recovery
Your specific recovery journey will depend on the tummy tuck undertaken, and the extent of the liposuction performed. However, most patients will recuperate from a tummy tuck procedure within eight weeks. Small drains will be placed near the treatment areas to prevent the buildup of fluids. You'll be instructed how to care for them and when they can be removed. For the next few weeks, movement may be limited, and you may feel tiredness, swelling, discoloration, and stiffness in the abdomen. Make sure to rest in an inclined position to avoid putting strain on your incisions. Take occasional brief walks to aid proper blood flow. The medication will help alleviate symptoms of discomfort. In two weeks, you should feel comfortable continuing your daily routine and returning to light activity. Wait another six weeks to engage in more arduous movements.
Results
The surgery is designed to provide a taut, lean abdomen. The removal of redundant skin and excess fat will highlight the contours of your abdomen and provide you with a flatter stomach. You can maintain these new results by leading a healthy lifestyle.
Cost of a Tummy Tuck in Englewood, CO
The cost of a tummy tuck treatment will depend on your unique circumstances and the details of your treatment plan. As such, the final cost of a tummy tuck varies slightly from patient to patient. You'll receive a comprehensive price breakdown and accurate estimate following your personal consultation.
References