Contact Us Today For Our End of The Year Specials
Denver's Leading Lipo Experts

Offering Multi-area Discounts
Denver's Leading Lipo Experts

Offering Multi-area Discounts
Liposuction in Denver, CO
At the Denver Liposuction Specialty Clinic, we specialize in body contouring using liposuction, a treatment that removes excess fat from targeted areas of the body to create a more balanced, proportional appearance to the body. Liposuction is a minimally invasive cosmetic surgery procedure. Patients need only local numbing agents. There's no general anesthesia required to perform the surgery.
Liposuction is a popular procedure for people who are frustrated with excess fat deposits in areas of the body that are resistant to diet and exercise. Almost any area of the body can be targeted using liposuction, but the most common areas for which patients seek treatment include the buttocks, thighs, abdomen, hips, upper arms, back, and chin
Enhance Your Natural Beauty With Laser Lipo, Smart Lipo or Coolsculpting
Appearance is important because how you look is how the world see you. By maintaining a pleasing appearance and a good body contour, you not only feel better about yourself but clothes also fit better. The better you look, the better you feel, and the easier it is to present yourself positively in public situations. Liposuction helps patients feel good about how they look by targeting fat deposits that create an imbalanced appearance.
am i a candidate?
Denver's Liposuction Experts
Our surgeons are top-ranked body sculpting specialists with world-class training. Each surgeon specializes in liposuction procedures and is held to consistent and world-class standards. Denver Liposuction's Surgeon Training Ensures Consistent Results Painlessly:
All surgeons are trained to the same standard of these state-of-the-art techniques.
Standardized utilization of PRO-NOX technology makes procedures virtually painless.
Our surgeons are certified to have access to the most modern, high-quality surgical facilities to ensure the best experience and environment for every patient.
learn more
Questions? Ready to Make an Appointment?
Smart Lipo Triplex
SmartLipo Triplex is the best in laser-assisted liposuction technology. With laser-assisted liposuction, adipose tissue is liquefied and removed with less damage to surrounding skin support structures. SmartLipo is another fat reduction technology that offers the dual-benefit of permanent fat-tissue removal simultaneously with skin tightening.
read more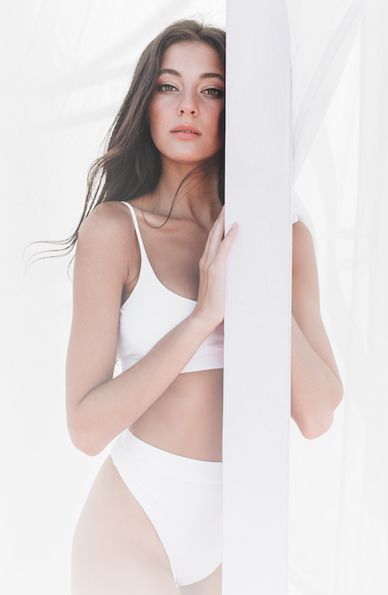 Vaser Liposuction
VASER Liposuction is the pinnacle of liposuction and fat grafting technology. Considered to be one of the most significant leaps forward in liposuction technology in the last 30 years, VASER Liposuction has revolutionized the world of body sculpting.
VASER is a "lipo-selective" technology, meaning that multiple layers of fat (upper, superficial and deep) are able to be safely and effectively treated. The combination of one, two, or three-ring ultrasound probes and the Vent-X aspirator technology reduce trauma to surrounding connective tissue and lymphatic structures during the fat suction phase. Compared to traditional suction-assisted liposuction, VASER is capable of removing more fat per area and target units of fat between muscle groups. The "Atraumatic cannula" improves safety outcomes and efficacy while the ultrasound waves trigger a "shrink wrapping" effect of the skin for contouring of small packets of fat.
learn more
Reviews
Our patients' reviews speak for themselves. Take a look at our reviews on Google, Yelp, Healthgrades, and Vitals and see what people are saying about Denver Liposuction.
My only regret is that I didn't do this sooner! If you're looking for lipo, go here you won't regret it!!!

-J. L.
I have had an amazing experience with Denver Liposuction! Everyone has been so nice and knowledgeable that I felt hardly any stress getting my procedure.

-Beth L.
I love the results!! The staff at Denver Liposuction are so kind and caring, I highly recommend this facility if your looking for great body contouring. Thanks again everyone

-Andrea S.
Results May Vary