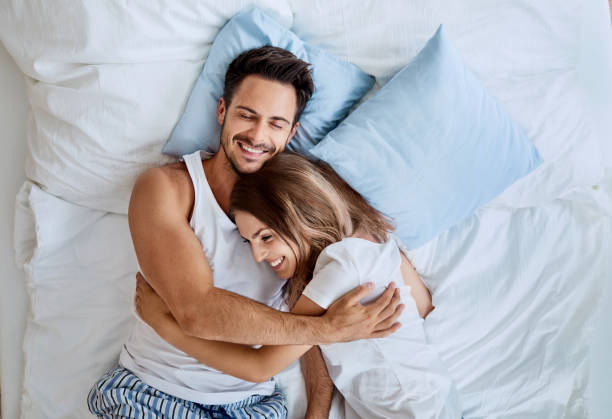 Gynecomastia is a medical condition that causes an overdevelopment of breast tissue in males. While not a detriment to your overall health, some men may have difficulty living a confident life. The severity of gynecomastia stems from various factors, including lifestyle and medical choices. [1] Deposits of fat in the breasts can further exaggerate the appearance of breasts. Thankfully, there are solutions to restore the chest to a manly, smoother contour. Denver Liposuction Specialty Clinic is happy to navigate patients through a highly effective method for treating gynecomastia: liposuction. We've performed over 20,000 liposuction procedures, including for gynecomastia and enlarged breast tissue, and we're here for you. Nestled in Englewood, CO, our warm and inviting ultra-modern office offers only the most advanced technology to help patients become the best version of themselves. To see how you can achieve an ideal chest aesthetic, contact us for an initial consultation by calling (720) 372-2155.
Why Does Gynecomastia Happen?
Patients should first consult their doctor if they've noticed a size increase in their chest. A physical exam will analyze your health and condition to ensure there are no underlying health conditions, such as breast cancer, a cyst, or a lipoma. [1]
The science behind gynecomastia involves an imbalance between hormones. Hormones are vital for our sexual development and regulate many of our bodily systems. Unfortunately, if the ratio of testosterone to estrogen becomes skewed, the small amount of glandular breast tissue that men possess can become enlarged. Because our hormones fluctuate throughout our life, the development of male breasts frequently occurs in three stages of life. 
After birth

: The hormones passed on by the mother during pregnancy stimulate tissue growth in males.

During puberty

: Up to 60% of 13-14-year-old young males may experience gynecomastia.

[2]

During the early stages of puberty, the pituitary gland releases gonadotropins at night, while testosterone production happens early in the morning, causing an imbalance. However, hormones tend to stabilize as the adolescent stage comes to a close. 

Older age

: As the aging process starts, the natural production of hormones decreases, and natural body fat increases.
Men may also experience a disruption of hormones levels as the result of various factors, including substance, supplemental, or medication use or misuse:
Obesity

Heredity

Illnesses such as cirrhosis, liver disease, and hyperthyroidism

Certain medications such as Valium and Risperdal

Chronic drug and alcohol usage
An enlargement in the Male breast tissue, known as a male breast, is associated with the presence of Gynecomastia, which can be further divided into:
True Gynecomastia: caused by hormonal changes and involves the glandular tissues.
Pseudogynecomastia: the presence of excessive fats around the breast, without any glandular tissue involvement.

Impactful Benefits

Men will see gratifying, life-changing effects from a gynecomastia treatment with liposuction, along with the removal of the swollen glandular tissue and skin tightening. This treatment provides male patients with flatter, masculine contours for their chests. Besides achieving a more sculpted appearance, you can also look forward to: 

A firmer, shapelier chest, pectorals, and nipples 

Meaningful results that will last for years

Improved posture and confidence

Feeling comfortable in form-fitting clothing or going shirtless
Ideal Candidates
Self-conscious men worried about the appearance of excess fat and skin around their chest are suitable candidates for these procedures. A consultation with Denver Liposuction Specialty Clinic will determine which treatment best suits you. Those interested should:
Have a desire to make revisions to their chest contours with a cosmetic treatment

Not have concerning health problems that would impede surgery

Be at or near an ideal target weight

Not smoke or be willing to abstain from the habit to ensure proper healing

Not be involved in anabolic steroid use

Be determined to upkeep results by living a healthy lifestyle

Have trouble losing breast mass on their own
Personal Consultation with Denver Liposuction Specialty Clinic
A one-on-one meeting is the surest way to solidify your candidacy and learn more about the treatment. You'll meet with a trained coordinator with vast experience in liposuction, aesthetic surgery, and microsurgery. This ensures that you'll have an informative and empathetic consultation, and enjoy the very best of care during your procedure. During the pre-operative appointment, your surgeon will visually examine and palpate the chest wall. This helps him or her to understand the type of tissue that is causing the appearance of breasts. Gynecomastia is caused by hormones, while pseudo-gynecomastia is simply the build-up of fat cells in the area. Some patients may have additional tests performed to rule out other underlying conditions. Then, if we feel confident a gynecomastia procedure will benefit you, we will further explain your pathway for gaining a virile, masculine chest.
Break through self-doubt and visualize a brand-new appearance. Schedule your initial meeting with us by calling us at (720) 372-2155. You can also peek at your anticipated results by looking at our before and after pictures. 
Preparation
Following a few directions will ensure a smooth surgery and swift recovery process. Our office will advise you to:
Give yourself a break from cigarettes

: Nicotine constricts blood vessels and inhibits healing ability. 

Pick up medications

: Pick up your prescribed medications from your preferred pharmacy. 

Hold off on current medications

: Certain doctor prescribed and OTC medications should be stopped until you fully recover. Please provide our office with a list of current medications and supplements you take.

Hand over the car keys

: Have a good friend, loved one, or family member pick you up from our office after your surgery ends. The effects of anesthesia will affect your driving ability. 

Follow directions on eating and drinking

: We will give you specific instructions on when you should fast before your surgery time. 
Procedure
A firmer, more masculine chest can be yours with gland removal, chest liposuction, and skin tightening. The procedure is performed under local anesthesia, so you'll be able to enjoy a more comfortable recovery and avoid the expense associated with general anesthesia. 
Gland removal
The gland is under the areola and is completely removed during the procedure.
Chest Liposuction
Liposuction will be used to remove the excess fat from each breast. We'll first inject tumescent fluid during this procedure, a mixture of saline, lidocaine, and a vasoconstrictor. Together, these compounds make fat removal easier and enhance your comfort. Next, a long, thin tube will be placed under the skin to vacuum away excess fat. Surrounding areas may also receive liposuction to make the results consistent and ensure a smooth chest appearance. 
Skin Tightening
This treatment may be recommended for patients with skin laxity after the unwanted fat has been removed. Using the Vaser technology, the device stimulates the subdermal layers of the skin to increase collagen production and remodeling. Once the desired aesthetic is achieved, the wand is removed, and the incision is closed. 
Recovery
Regardless of treatment, most patients can continue their daily life within 1-2 weeks. While recovering, you may feel moderate bouts of discomfort, swelling, and bruising in the treated area. You can offset these symptoms by taking the prescribed medications, resting on your back, and wearing the post-operative garment until directed otherwise.
Results
After a successful recovery, you can look forward to enjoying a profound change. You'll see complimentary contours that allow you to enjoy going to the beach or pool, playing sports, and pursuing relationships. After treatment, patients are encouraged to keep up the new look by sticking to a healthy diet and exercise plan. 
Corresponding & Complementary Procedures 
Denver Liposuction Specialty Clinic offers several body contouring treatments to solve excess fat and skin laxity issues in the chest and other body areas. Depending on your unique needs, we may recommend:  
SmartLipo

:

SmartLipo

works similarly to VASER. But instead of ultrasound energy, this treatment uses laser energy to heat and liquify unwanted fat in target areas. Then, the liquidated fat is removed to highlight your body contours.
Cost of Gynecomastia Treatment in Englewood, CO
Your surgical treatment will vary. As a result, the extent of your condition and the technique used to perfect your ideal aesthetic will influence the price. Schedule an initial sit-down with our medical staff to discuss your options.
FAQ
Will my condition come back after my gynecomastia treatment? 
Most patients will see these treatments provide long-term contour improvements to their chest. Once the fat cells are removed, they do not come back. However, significant shifts in weight, hormone fluctuations, or drug usage may cause alter the results. Therefore, it is imperative to follow a healthy lifestyle to make your results last longer. 
References
Dickson G. Gynecomastia. American Family Physician. 2012;85(7):716-722. Accessed March 29, 2021.

https://www.aafp.org/afp/2012/0401/p716.html

Ratnam, B. V. (2009). A New Classification and Treatment Protocol for Gynecomastia.

Aesthetic Surgery Journal

,

29

(1), 26–31.

https://doi.org/10.1016/j.asj.2008.11.003