Liposuction Treatment Areas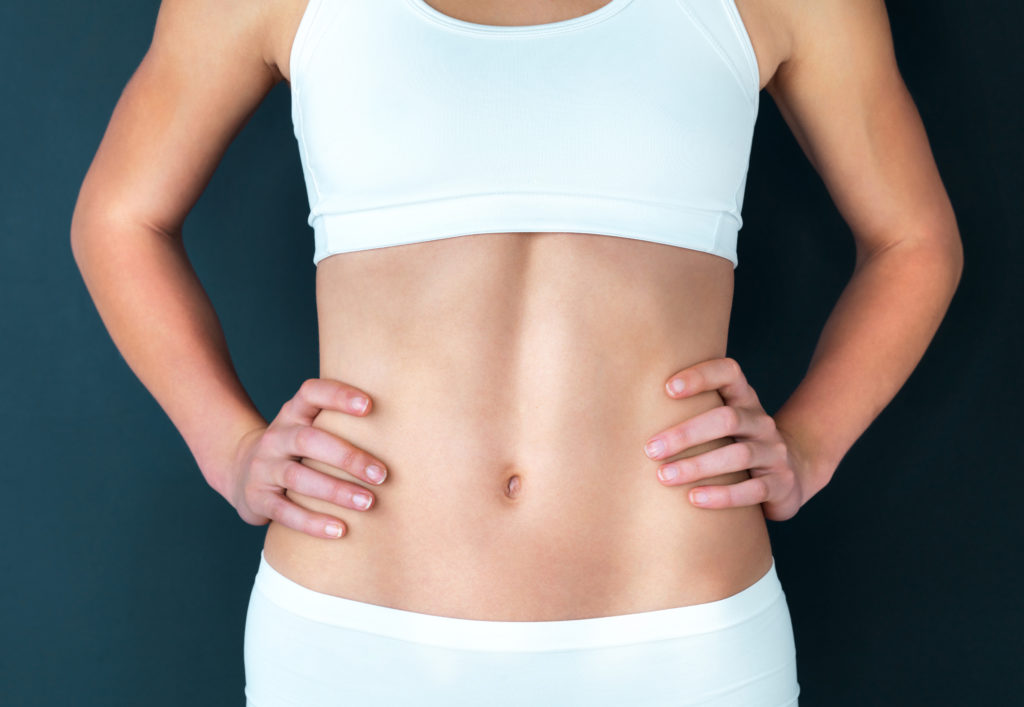 Liposuction is a surgical procedure that suctions out unwanted fat cells from different areas of the body. Though diet and exercise are great tools for losing weight, there is no fool-proof way to spot-reduce fatty areas. So, even after a weight-loss journey, you might have troublesome fat lingering in hard-to-reach areas like the abdomen, the flanks, and the legs. To combat this stubborn, unwanted fat, our team at Denver Liposuction provides liposculpture to many different areas around the body. We are proud to help our patients look and feel their best with a simple surgical solution. To learn what areas liposuction can treat and how it can help you look and feel your best, schedule a consultation at our Englewood offices. Here, our team of experts will explain the different types of liposuction and how we can treat different areas. To reach us directly, please call (720) 372-2155.
Before and After Photos
What Is Liposuction?
Unwanted fatty tissue can exist on just about any part of the body. With age, weight gain, and pregnancy, these fat cells can increase in size. Fat just under the surface of our skin, subcutaneous fat, helps regulate heat loss in the body and is typically resilient to fat loss strategies. Visceral fat, on the other hand, exists deeper in the body. Our body burns this type of fat when we improve our diet or increase our activity levels.[1] However, subcutaneous fat is more stubborn. Surgeons in the late 1970s set out to find ways to successfully aspirate fat cells from their connective tissues. This led to the invention of the aspirating cannula: a thin tube that suctions out fat cells directly from the body. This early form of liposculpture led to patients having slimmer, more defined contours after the fat was expertly removed. Since then, different advancements in liposculpture techniques and technologies have allowed patients and surgeons to achieve the best aesthetic results possible. At Denver Liposuction, we are proud to offer two of the latest advancements: Tumescent and VASER Liposuction. 
Chin
By taking away the fat from the chin, we can better sculpt the patient's jawline and reduce the appearance of any double chin. It is the best for those who have struggled with always having a weak chin or shapeless contours between their neck and jawline. As we age, the collagen fibers in our skin weaken. These fibers keep our skin's internal structure fortified and tensile. However, as these fibers weaken and break, the subcutaneous fat pads gradually slide forward and down on the face's profile. This process can cause jawline fat pads to slide under the chin and create a "double chin" appearance. With chin liposuction, we make a discreet incision at the base of the chin and aspirate the projecting fat cells to bring the skin closer to the patient's natural chiseled jawline.
Leg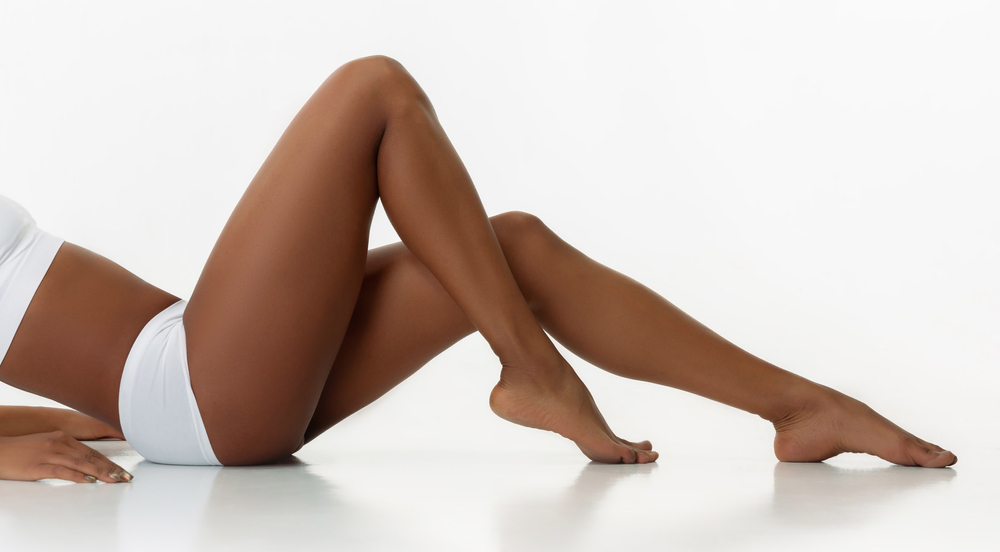 Patients often cite the fat on their legs as being the most cumbersome, especially when wearing swimsuits or shorts. To treat this leg fat, we use different liposculpture approaches to strip away fat cells from between the muscle and skin to show better definition and contours in our patients' legs. A common condition in the legs is lipedema. This condition is when fat is stored disproportionately in one area of the body ––typically, the legs. Here, fat and fluid accumulate to cause chronic pain and discomfort in the legs and joints. Leg liposuction is perfect for those with lipedema in the legs or those with stubborn fat that keeps them from wearing certain clothes or outfits!
Thigh
When fat accumulates around the thighs, patients often experience uncomfortably fitting clothes and irritating chafing. This fat can linger, resistant to diet and exercise, around the outer and inner parts of the thighs, the front, sides and back part of the under the buttocks. Also known as saddlebags and banana rolls, these areas are exceptionally difficult to target with diet and exercise. To treat thigh fat, we use a combination of liposuction techniques to treat each part of the thighs to show muscle definition and achieve more toned legs. 
Knee
Fat around the knees can make certain movements uncomfortable or sometimes painful. The excess tissue around the knees can also make wearing pants, skirts, and dresses bothersome. This excess sagging fat can descend over the front of the knees, masking the attractive contours of the underlying patellas, and creating an unsightly bulge. We treat knee fat by liposuctioning the areas around the knee joint that might impede specific movements. This procedure allows for better mobility while giving the patient more freedom to strut their stuff in different clothing options.
Cankle
A cankle is defined as a wide or thick ankle that appears indistinguishable from the lower calf. This condition can limit a patient's shoe options and make exposing their ankles embarrassing. When we use liposuction on cankles, we delicately work around the patient's ankle joint to target the fat sticking to the muscle. Once the patient has fully healed, they can wear more flattering shoes and tapered pants. 
Calf
Fat on the upper parts of the calf can also make different clothing choices uncomfortable or unflattering for those with unwanted fat in this area. To treat fat around the calves, we make minor incisions for the cannula to pass through. Then, we move the cannula back and forth, suctioning the fat cells from their connective tissues. This allows for the muscle to appear more defined and sculpted.
Ankle
Fat around the ankle can decrease mobility. We use liposuction to strategically remove this unwanted fat around the ankle joint and help patients feel more confident and balanced in their bodies. To schedule a time to see how liposuction can help you achieve your desired physique, please fill out this online form.
Hip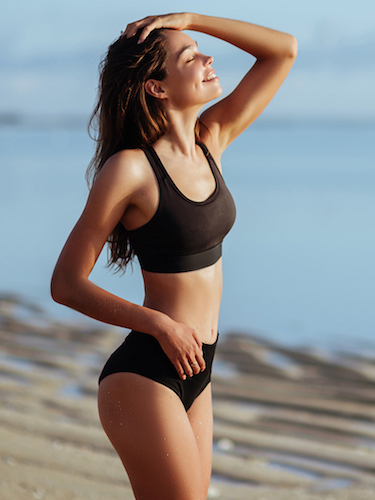 Hip fat can create unwanted curves or exaggerate existing curves. While some curves are desirable, curves that are too big can make daily life and activities more difficult on our joints. To treat this kind of fat, we liposuction away fat cells from the muscles that cover the bones that include the greater trochanters, iliac crests, and femurs to achieve a more streamlined appearance for the patient's desired curves. 
Love Handles
Fat around the love handles can be exceptionally difficult to lose. However, our team at Denver Lipo has just the tools to help achieve a tighter silhouette. By liposuctioning away the love handles, we can use this fat strategically to boost other contours and curves on the patient's physique. This fat transfer can include relocating the fat to the buttocks in a Brazilian butt lift procedure. 
Abdominal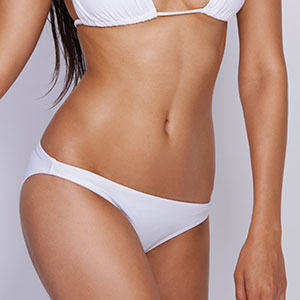 Since the 1980s, fat around the stomach has been linked with increased chances of cardiovascular disease and type II diabetes.[2] While certain diets and exercises are marketed to treat stomach fat in particular, many of our clients report only limited results. To treat abdominal fat cells, we typically use VASER liposuction. VASER is a liposuction technology that uses ultrasound waves to disrupt fat cells, dislocating them from their connective tissues, while leaving the surrounding structures unaffected. This is the ideal approach for targeting fat cells between each abdominal muscle. With VASER, we can sculpt out a patient's six-pack and give them a washboard set of abs in just one simple procedure. 
FUPA
The Fat Upper Pelvic Area (FUPA) is gaining more awareness and attention in the body contouring community. To remove this unwanted tissue, we use liposuction to carefully reduce the projection of the pelvic area. After this procedure, many patients can fit more comfortably in tighter pants without bulging irritation below their waistline. 
Buttocks
For patients who want a smaller or more shapely butt, we recommend buttocks liposuction. By taking the fat cells directly from the patient's buttocks, we can help minimize curves to maximize their confidence! Be sure to schedule a personal consultation with our Englewood team by filling out this online form. 
Back
Back rolls or bra line fat can be troublesome and impossible to treat with diet and exercise. By removing the fat cells from the back, we can create a more toned and define back that makes wearing certain clothing choices more comfortable and eliminate unsightly bulges. 
Arms
For many of us, as we gain weight, the backsides of our arms start to grow and sag. This is condition is commonly called "batwings" and can be remarkably difficult to treat with diet and exercise. For these patients, we use arm liposuction. By removing the excess tissue around the backside of the arms, we can sculpt a slimmer, more desirable appearance.
Schedule A Personal Consultation in Englewood Today!
Life's too short not to look your very best, and with so many areas that can be effectively treated, there's no reason to be discouraged about your appearance. Scheduling a personal consultation is the first step to learn more about this transformational procedure. Denver Lipo's team of experts are standing by and ready to help you confidently make an informed decision. Reach out to our friendly team by calling (720) 372-2155.
References
Mittal B. (2019). Subcutaneous adipose tissue & visceral adipose tissue. The Indian journal of medical research, 149(5), 571–573. https://doi.org/10.4103/ijmr.IJMR_1910_18
Ohlson, L. O., Larsson, B., Svärdsudd, K., Welin, L., Eriksson, H., Wilhelmsen, L., Björntorp, P., & Tibblin, G. (1985). The influence of body fat distribution on the incidence of diabetes mellitus. 13.5 years of follow-up of the participants in the study of men born in 1913. Diabetes, 34(10), 1055–1058. https://doi.org/10.2337/diab.34.10.1055