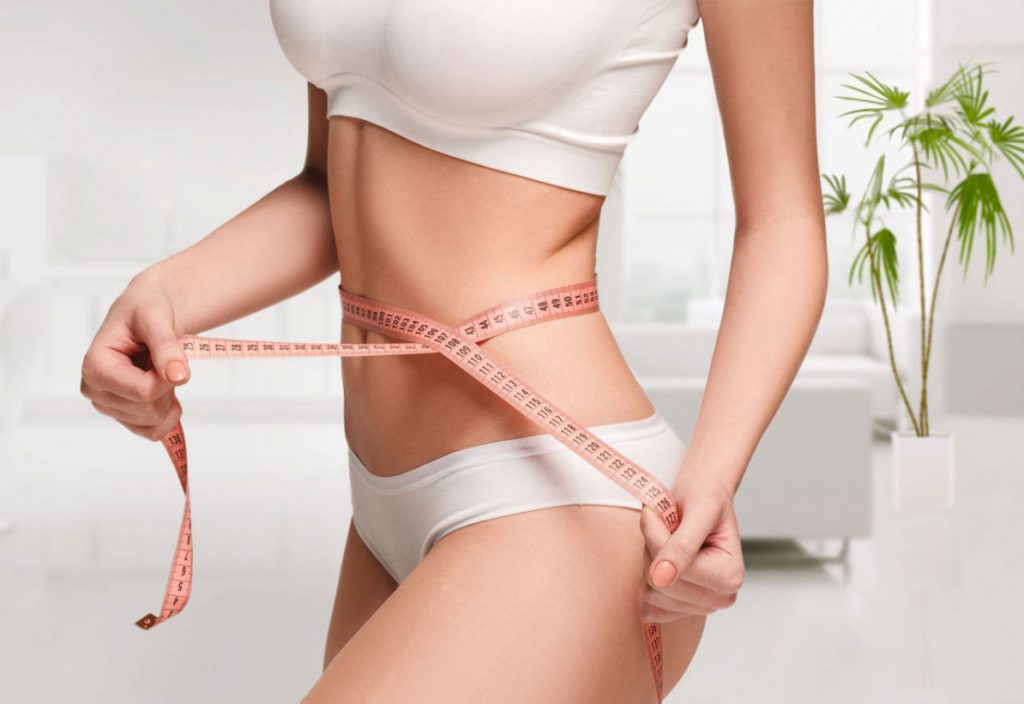 Fat Upper Pubic Area (FUPA) Liposuction is the surgical removal of excess fatty tissue in the pubic area or pubic mons, just below the lower abdomen. Both genders can develop FUPA, but it is most common for women as they go through pregnancy, weight loss, and aging. It can be challenging to get rid of despite even the best efforts in the gym and kitchen. This bothersome bulge can make some self-conscious and uncomfortable in clothing. Having the fat removed with a simple liposuction procedure can dramatically improve your lower body appearance. In under two hours, our staff will remove the protrusion to reveal an optimized body profile. Make an appointment at Denver Liposuction Specialty Clinic in Englewood, CO, and feel confident about your body again. Or, you can give us a call at (720) 372-2155.
About FUPA
FUPA came into our lexicon in September 2017 thanks to pop royalty Beyonce Knowles-Carter. Her highly anticipated Vogue cover and interview gave unfiltered access to her personal and musical journey. In a candid interview, Knowles-Carter shared details about birthing twins. Her personal account on developing a "Mommy Pouch," or an enlarged or protruding layer of fat tissue in the pubic area gained much attention on social media. Despite its light-hearted name, FUPA is a common yet embarrassing problem for both men and women.
Also known by other variants, Fat Upper Pubic Area describes layers of fat tissue that appear "puffy" or fuller over the pubic area. It's not harmful, but the condition can be frustrating because it doesn't always respond to diet and exercise. Its prominence presents a number of problems such as hygiene issues, pain, aesthetic concerns, and sexual dysfunction. [2] There are various reasons why excess tissue may develop in this region. They include:
Weight: Weight changes may cause this area of tissue to protrude. The more weight you gain, the more your skin stretches and deposits become prominent. Conversely, dramatic weight loss patients may experience leftover fat and loose skin did not go away on its own. [1]
Aging: As we mature, our skin elasticity and ability to process fat diminish. The appearance of sagging skin may show.
Pregnancy: Childbirth brings expected weight gain, but it can weaken muscles around the lower abdomen and cause lax skin. Patients who gave birth via cesarean section also note the pubic skin tends to protrude more.
Patients can find relief in knowing that a liposuction procedure safely and permanently eliminates the appearance of FUPA. The procedure involves making a small incision on both sides of the groin area. A small cannula is then inserted to remove extra fat from the pubis. Once the ideal amount of fat is removed, the stitches are closed with sutures. Patients can look forward to a slimmed-down, optimized appearance.
Benefits
A liposuction procedure in the mons pubis region gives a streamlined appearance between the midsection and the lower body by removing excess fat. Other benefits in store for you are:
Reduced protruding in the pubic area
Comfort when wearing form-fitted clothing
Long-lasting results
Increased self-confidence
Immediate results with gradual improvement in the weeks ahead
Candidates
Both men and women looking to eliminate large or puffy pubic area will benefit from a FUPA liposuction. Patients who have fat that is resistant to exercise and dieting are encouraged to seek treatment. Ideal candidates for FUPA liposuction also include:
Being in good health, stable weight, and free of significant health problems
Being able to stop smoking throughout the liposuction procedure
Possess firm and elastic skin
Finished with family building
Have practical expectations
Your consultation will determine your options to sculpt a body that you desire. Schedule one by filling out the contact form or calling the office at (720) 372-2155.
Personal Consultation
Denver Liposuction Specialty Clinic was founded in 2007 with the sole purpose of providing the surrounding communities with high-quality patient care and satisfaction. Our focus on gentle, patient-friendly procedures has led us to become one of the most successful plastic surgical centers in Denver Metro.
Your scheduled meeting will take place in our state-of-the-art office in Englewood. During your consultation, we will take the time to discuss your desired results. This two-way discussion allows us to understand the type of results you want. Then, we'll examine the mons pubis area to develop a treatment plan and estimate recovery time. After creating an approach, we'll discuss how a FUPA liposuction will reduce the fat around the groin. Finally, before you depart, a list of preparatory steps will be given for you to follow before your surgery. This is to ensure a smooth process with exceptional results.
Have your consultation with us at our Englewood office. Or, you can give us a call at (720) 372-2155.
We are social media-friendly! Like, follow, and comment on our Facebook and Instagram.
Preparation
We will provide you with a list of instructions for you to complete before surgery. You will be asked to:
Ditch smoking: Temporarily stop tobacco consumption because it causes blood constriction and will hamper the recovery process.
Adjust medication schedule: Hold off on taking certain prescriptions and OTC medications such as blood thinners because they may cause excessive bleeding.
Head to the pharmacy: Fill any prescriptions ordered beforehand.
Coordinate transportation: Identify a friend or adult to take you home because you will still be under the influence of the sedative.
Arrive ready: Come to the surgery clean, well-rested, and excited about your surgery.
Procedure
We begin the process by administering a local anesthetic and a mild sedative for your comfort. Tumescent fluid is then injected to minimize bleeding, discomfort and aid in fat extraction. [1] Next, two small incisions are made at each side of the groin crease. A small cannula is inserted under the skin to remove the fat gently. Denver Lipo uses VASER liposuction for FUPA. This liposuction technique uses ultrasound-assisted technology to emulsify and extract fat. Only small incisions are made to target fat while leaving other tissues unharmed. The cannula is connected to a vacuum to suction out fat from the mons pubis until a flatter, optimized aesthetic is perfected. Once complete, the incisions are bandaged, as their small size does not require stitches!
Recovery
FUPA liposuction patients can look forward to a straightforward recovery. Nonetheless, patients are encouraged to recuperate properly by getting an appropriate amount of rest, walking to facilitate blood flow, and wearing their compression garments around the area for 2-3 weeks to maintain results. If you feel ready, gentle exercise and sexual activity can resume after a week. Mild swelling, bruising, and discomfort in the lower abdomen and pubic area may be felt for about 2-3 weeks. To offset the pain, take the prescribed pain medication as directed.
Results
You'll notice your new results after your surgery. Results will continue to improve once swelling and bruising heal over the next six weeks. Remarkable improvements in the firmness and flatness of the pubic area will be noticeable. [3] Your new results are yours to enjoy as long as you don't experience significant weight changes.
Corresponding & Complementary Procedures
Depending on your needs, there may be other options suitable for you. We pride ourselves on offering patients choices to achieve an aesthetic that eliminates fat and excess skin.
These procedures can be used as stand-alone options or combined with your liposuction procedure. Your options include:
Tummy Tuck
Also known as an abdominoplasty, this surgical procedure creates a thinner, firmer abdominal wall by removing excess skin and fat. Small incisions are made in the abdomen from hip to hip. The skin is readjusted to create a stronger, contoured stomach.
CoolSculpting
CoolSculpting is another minimally invasive treatment that does not require surgery or lengthy downtimes. Instead, it harnesses its unique cooling power or cryolipolysis to break down fat cells and leaves surrounding tissues unharmed. In under an hour, patients can easily improve the appearance of targeted areas such as the stomach, thighs, and flanks.
Cost
The final cost of your FUPA liposuction will depend on a few details. Factors such as the amount of fat removed and the inclusion of other complementary procedures will determine the price of your procedure. We're happy to discuss these concerns during your consultation. Or you can contact us beforehand for an estimated quote by calling our Englewood office at (720) 372-2155.
FAQ
Is the procedure painful?
Feelings of discomfort are usually mild to moderate and should only last about 1-2 weeks. 
What are the advantages of FUPA liposuction?
A FUPA liposuction is an effective, minimally invasive treatment that removes stubborn fat from the pubic area. Patients selecting this procedure will see visible results of a flatter and better-contoured area. 
References
Alter, G. J. (2009). Management of the Mons Pubis and Labia Majora in the Massive Weight Loss Patient. Aesthetic Surgery Journal, 29(5), 432–442. https://doi.org/10.1016/j.asj.2009.08.015
Alter, G. J. (2012). Pubic Contouring after Massive Weight Loss in Men and Women: Correction of Hidden Penis, Mons Ptosis, and Labia Majora Enlargement. Plastic and Reconstructive Surgery, 130(4), 936–947. https://doi.org/10.1097/PRS.0b013e318262f57d
Bloom, J. M. P., Van Kouwenberg, E., Davenport, M., Koltz, P. F., Shaw, R. B., & Gusenoff, J. A. (2012). Aesthetic and Functional Satisfaction After Monsplasty in the Massive Weight Loss Population. Aesthetic Surgery Journal, 32(7), 877–885. https://doi.org/10.1177/1090820×12455498