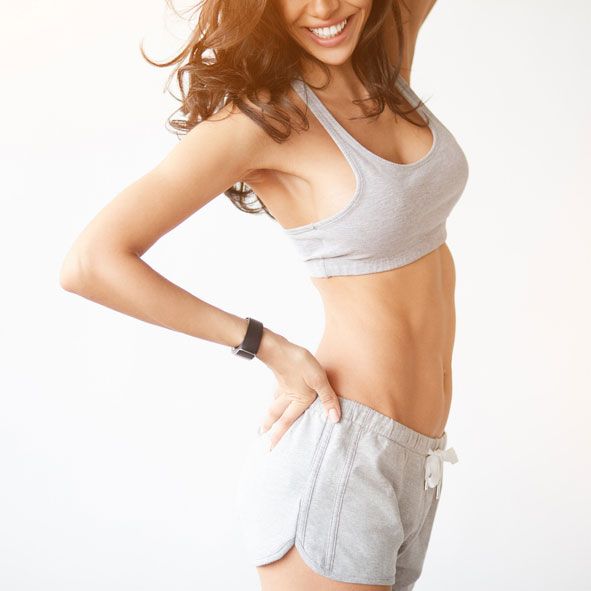 Tumescent liposuction is a type of liposculpture that involves treating the subcutaneous fatty tissue with tumescent fluid to optimize fat extraction. Since its introduction in the late '80s, the advantages of tumescent fluid have been trusted and preferred by most plastic surgeons worldwide. And, since it is so easily compatible with other liposculpture technologies, it can be used in tandem with other liposuction approaches and body contouring procedures. At Denver Lipo, we are proud to offer this technique as part of our suite of body contouring procedures. With our collection of aesthetic contouring procedures, we have treatments to target many different cosmetic concerns. For those interested in learning more about how Denver Lipo can address particularly your stubborn, unwanted fat, please fill out this online form to schedule a personal consultation. Or, you can reach us directly by calling our front desk at (720) 372-2155.
Why Some Fat Is So Hard to Lose
There's one thing health gurus and fitness experts are reluctant to tell you: Not all fat is created equal. Different types of fat respond differently to changes in diet and fitness activity. We can attempt to eat healthier and become semi-regulars at the gym. With this winning combination, diet and exercise can help us fall to a healthier, more desired weight. During a weight-loss journey, the fat our body burns is predominantly visceral fat. Visceral fat resides deeper in the body and responds to diet and exercise by being used to energize surrounding muscles.[1] Burning this fat is vital to reaching your goal weight. However, when it comes to stubborn, hard-to-lose fat, that is a different type of fat. Subcutaneous fat exists just under the skin and shrouds the athletic contours of our muscles. The body uses subcutaneous fat to regulate heat loss and as a barrier to keep the body's internal structures protected. Because the body employs subcutaneous fat differently than visceral fat, it is reluctant to use it for energy. Consequently, this reluctance results in lingering subcutaneous fat well after we've reached a healthy weight.
About Tumescent Liposuction
The origins of the modern liposuction procedure date back to 1975 when father and son cosmetic surgeons Arpad and Giorgio Fischer used a hollow cannula to suction fat from multiple incision sites.[2] However, this traditional approach quickly proved difficult because of excessive damage to surrounding tissues, a dangerous amount of blood loss, and underwhelming results. In 1987 dermatologist Jeffery Klein developed a liquid solution that was part lidocaine, part epinephrine, and part saline to treat the fatty tissues before the liposuction procedure. The lidocaine proved to significantly minimize pain, while the epinephrine constricted blood vessels to avoid excessive blood loss, and the saline made fat cells swell for easier extraction. In a variety of studies, tumescent fluid has been shown to:[3]
Enhance results
Minimize pain and discomfort
Reduce trauma to neighboring tissues
Quicken recovery
Benefits
Tumescent liposuction comes with several benefits that make it one of the best liposculpture methods in the aesthetics industry.
Numerous Treatable Areas
For many, fat accumulates around their midsection. Unwanted fat can create love handles, a protruding tummy, or an undefined abdominal profile. Additionally, many other areas can hold stubborn subcutaneous fat. Fat around the arms, breasts, chin, legs, and buttocks can mar our physique. The subcutaneous fat in all of these areas is difficult to treat with diet and exercise alone. However, with tumescent liposuction, we can eliminate these troublesome spots during one simple surgical procedure, so you only have to go through one healing process.
Instant, Lasting Results
As we go through adolescence, our body stops producing more fat cells. When we gain weight, our existing fat cells expand. No new fat cells are created. So, when these fat cells are extracted through a tumescent liposuction procedure, they are extracted for good. While subsequent weight gain will diminish results, it will not create any new fat cells in the treated area(s). Also, after your procedure, the area(s) will be less swollen and bruised than other liposuction approaches, so you will be able to notice results almost immediately.
Limited Downtime
In the past, liposuction often resulted in significant downtime. Patients typically had to stay in the hospital overnight. But, with tumescent liposuction, patients don't have to worry about long recovery times or uncomfortable overnight stays in a hospital. The simple introduction of tumescent fluid allows the patient to walk out of their procedure under their own power with enhanced results!
Candidates
For those interested in seeing how tumescent liposuction can help them achieve their desired physique, please schedule a consultation at our offices by calling (720) 372-2155 or filling out this online form. Tumescent liposuction is beneficial for patients of all ages. Since this is surgery, you will need to be healthy enough to qualify. We recommend being at a healthy, stable weight by the time of your surgery. If you gain any weight after your procedure, your results will be diminished. We recommend mothers to be at the end of their family-building journey as subsequent pregnancies will affect results. 
The Experts at Denver Lipo
At Denver Liposuction, we are proud to offer comprehensive body contouring procedures to our Denver clientele. From liposuction to Brazilian butt lift or cellulite treatment, the experts at Denver Lipo have just the procedure to help you look and feel your best. The first step is to schedule a personal consultation at our offices in Englewood. For those interested in reading previous patients' experiences, check out our reviews page!
Personal Consultation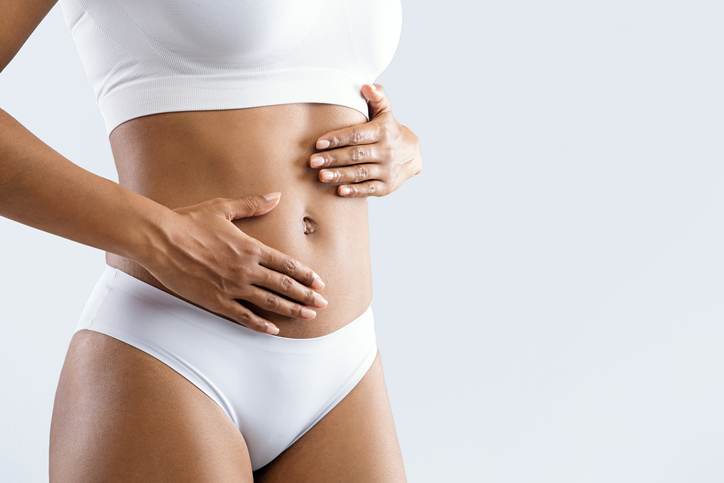 We will begin your initial consultation with a brief new patient intake interview and a physical examination. These will let us determine if you are healthy enough for surgery and help us understand your desired results. Next, we will examine your hard-to-lose fat and note your skin's elasticity. Depending on the area and the density of your adipose tissue, we may elect to complement your tumescent liposuction with another liposculpture technology. Once we have created your personalized treatment plan, we will schedule a time and date for your procedure. Before you leave our care, we will give you a list of preparatory steps to follow between now and the date of your liposuction procedure.
Preparation
Before your tumescent liposuction procedure, we will ask that you follow a list of preparatory steps.
Avoid smoking as nicotine constricts blood vessels and undermines the body's healing faculties.
Avoid alcohol a few days before as alcohol can increase bruising in the treated areas.
Discontinue blood-thinning medications like aspirin and ibuprofen as these may increase bleeding during your procedure.
Plan a ride home. Before your tumescent liposuction procedure, designate a caregiver to drive you home from our care.
Pre-fill all prescriptions called in by our office before your surgery date. The last thing you'll want to do after your liposuction is to wait in line at the pharmacy.
Procedure
We will begin your procedure by administering local anesthesia to the target area(s). Once you are comfortable and relaxed, we will make an incision only a couple of millimeters wide. We will infiltrate the subcutaneous fat cells with the tumescent fluid. After the tumescent fluid has taken effect, we will use the VASER technology to treat the fat. The last step is to move an aspirating cannula under the skin. The cannula's suctioning power will remove the fat cells directly while leaving the surrounding tissue unaffected. Once we have achieved your desired results, we will suture the incision closed and release you from our care. 
Another Body Contouring Procedure
Sometimes, liposuction is performed in conjunction with a tummy tuck procedure. Whether through pregnancy or weight gain, many people have loose, excess skin around their abdomen. After a certain age, this skin does not bounce back. To give patients a flatter, tighter tummy, we often recommend a tummy tuck with tumescent liposuction. When paired together, we can remove the underlying excess fat while carefully excising the loose excess skin. This combination allows patients to only experience one recovery process with combined benefits. To learn more about how a tummy tuck can help you achieve your desired aesthetic, schedule a consultation today!
Cost
Since the number of areas treated will vary from patient to patient, the price of your liposuction procedure will also vary. We will discuss and determine the price of your unique procedure during your initial consultation. If you have any questions about pricing or wish to learn about financing options, please feel free to call our friendly front desk team at (720) 372-2155.
References
Mittal B. (2019). Subcutaneous adipose tissue & visceral adipose tissue. The Indian journal of medical research, 149(5), 571–573. https://doi.org/10.4103/ijmr.IJMR_1910_18
Bellini, E., Grieco, M. P., & Raposio, E. (2017). A journey through liposuction and liposculpture: Review. Annals of medicine and surgery (2012), 24, 53–60. https://doi.org/10.1016/j.amsu.2017.10.024
Phillip J. Stephan, MD, FACS, Jeffrey M. Kenkel, MD, FACS, Updates and Advances in Liposuction, Aesthetic Surgery Journal, Volume 30, Issue 1, January 2010, Pages 83–97, https://doi.org/10.1177/1090820X10362728