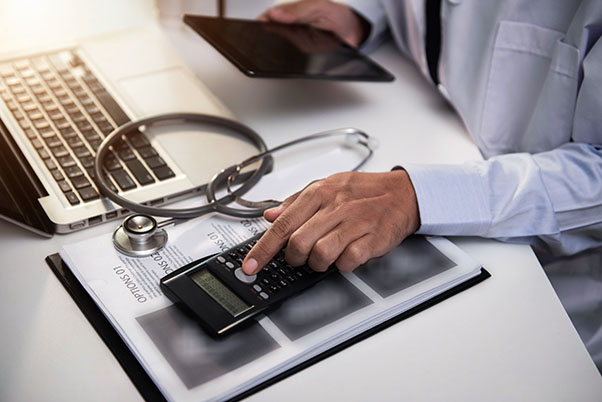 The cost of a liposuction procedure is an important factor to research when you're looking to change aspects of your body cosmetically. Liposuction, or the permanent removal of fat from areas of the body using a specialized suction device, is considered to be one of the most cost-effective cosmetic procedures out there, which is one of the reasons why it's so popular. And of course, finding the right surgeon with the most experience in the field is vital.
Patients have more choice than ever nowadays when it comes to aesthetic procedures. And, once you've found the right team, building trust with them beforehand with a personal consultation is also a way for you to get to know the people who will be helping you transform your body and reach your aesthetic goals. And, knowing exactly where things are financially helps to make the process of any elective surgery run smoothly.
The doctors at Denver Liposuction Specialty Clinic are open and transparent about the cost of every procedure they perform. Unlike many plastic surgery providers, we don't hide extra costs in the small print, and we don't sacrifice the quality of our services. To contact us about booking a personal consultation call our Englewood office directly at (720) 372-2155 or fill out our online form for further information.
Before and After Photos
Don't Be Fooled!
Taking the time to research liposuction specialists in your area can be a daunting task. Naturally, everyone wants the best treatment for the best price. So, it's helpful when provider's websites give information about the cost of each procedure. Unfortunately, you may find many liposuction clinics often advertise extremely low, inaccurate per area prices for their services. And oftentimes, when it sounds too good to be true, it usually is!
Phrases like "minimum 3 areas", "surgical fee may apply", and "BMI criteria may apply" can all be found hidden deep in the fine print. Tactics such as these aim to get you interested in the initial price so you're invested, and can be considered as a so-called "bait and switch".
At Denver Liposuction Specialty Clinic we will never charge for an initial consultation and all of our prices are up-front. In addition to first-class medical treatment, our all-inclusive service for each liposuction procedure includes:
Antibacterial Wipes
Facility Fee
Tumescent Local Anesthesia
Post-operative Supplies
All Follow-Up Visits
Ask our friendly staff how to receive a complimentary post operative care package valued at $400.
Thinking of Getting Liposuction?
Men and women alike choose liposuction because it's a proven way to change body contour that permanently removes unevenly distributed fat cells.(1) And, since the inception of modern liposuction techniques in the late 1970s, it's become one of the most accessible ways to address areas of fat that were previously difficult to shed through diet and exercise alone.
If you're thinking about getting liposuction, here are a few questions to help you decide if it's the right procedure for you.
Do you want clothes to fit better in the right places?
Do you have specific problem areas, such as your abdomen, your buttocks, or your thighs?
Have you struggled to lose weight in certain areas even after living a healthy lifestyle?
Are you at or within 30 lb of your goal weight?
Do you want dramatic results and a straightforward, hassle-free recovery?
If you answered yes to any of these questions, a liposuction procedure may be a great solution to help you look and feel your very best!
Where Can I Get Liposuction?
Some of the most common areas for liposuction are:
Free Personal Consultation
Our surgical team has many years of experience performing liposuction and fat transfer procedures, such as the hugely popular Brazilian Butt Lift. And, before every surgery we perform, we meet with every patient for a detailed discussion about the procedure they wish to undergo. It's a chance for you to ask questions about what can be achieved with a liposuction procedure. It's also where you'll be asked for some brief details about your medical history and where we'll examine the area you wish to treat. What's more, this entire initial consultation is completely free of charge!
We'll do everything we can to ensure you're ready for your liposuction procedure and make sure you're well-informed about all the costs before we schedule your surgery date!
Procedures and Price Guide
Liposuction
We provide top-tier tumescent and VASER liposuction procedures at competitive prices for the residents of Denver and beyond. We offer our services at a standard rate plus a facility fee unless otherwise stated.
Priced at $3,000 for most areas
$1475 facility fee
Multi-area discounts available.
Discounts available for 2nd and 3rd areas treated at the same time
Total cost for single site liposuction at Denver Lipo Speciality Clinic starting at: $4475
What is a Facility Fee?
A plastic surgery facility fee is a fixed calculation made for the use of the site, according to how long the procedure, or combination of procedures, takes. This figure also includes additional things such as the disposable and non-disposable medical equipment used, additional staffing, and everything else that ensures your safe, effective liposuction experience runs smoothly!
Our state-of-the-art facility is staffed by doctors and healthcare staff who want to provide the best care at the most accessible cost to our patients.
Brazilian Butt Lift
The Brazilian Butt Lift is an in-demand cosmetic procedure that enhances the size and redefines the shape of the buttocks through fat transfer. It uses fat from elsewhere on the body to form a more voluminous behind. Studies show that fat is actually an ideal filler as it's readily available; easily obtainable, and inexpensive.(2) It's also biocompatible as the tissue used comes from the patient themself.
Fat Transfer Procedure
Starts at $3,500
$1475 facility fee
Total cost for Brazilian Butt Lift at Denver Lipo Speciality Clinic starting at: $4,975.
Tummy Tuck
A Tummy Tuck, or abdominoplasty procedure is popular with women who wish to regain a flatter abdomen after pregnancy. Excess fat and loose skin can be addressed in a surgical procedure that tightens and smooths the abdomen for a slimmer silhouette. It can also repair abdominal muscles that have stretched apart due to the development of a child.
Combination liposuction and surgical procedure
Varies in complexity according to the patient
Starts at $15,000
Surgeon fees may vary
Please inquire about the total cost of your Tummy Tuck at your personal consultation with one of our surgical team members.
Financing Liposuction Procedures in Denver
Financing is available for every procedure at Denver Liposuction Speciality Clinic. We offer two essential services from Care Credit and Patient Fi for patients who want to spread out the cost of their treatment.
Care Credit
Care Credit helps men and women across the country make the cost of their plastic surgery manageable. There are cosmetic surgery and beauty procedure financing options available to most qualified patients. Care Credit covers a wide range of procedures, including liposuction, tummy tuck, and body sculpting procedures.
Patient Fi
Patient Fi provides an "easy-to-use" online program that has strong approval rates, and interest rates as low as 7.9%!
No impact on credit rating with soft pull
No prepayment penalty
No hassle application
No application or annual fees
Wide selection of payment plans to fit your budget

Passing the Benefits on to You!
We want to make every step of the process of your aesthetic transformation as straightforward as possible, including the cost! To book your free personal consultation at Denver Lipo Speciality Clinic, and to discuss the possibility of combining procedures for great discounted rates, please get in touch with us! Call (720) 372-2155 or send us a message online for further information.
Check out the Denver Liposuction Speciality Clinic blog for news about the latest procedures we offer in your area!
FAQ
Can I get a discount on liposuction if I treat multiple areas of my body?
In most cases, yes! Many liposuction clinics offer deals that help you cover the cost of your treatment. They do so by taking a percentage off your overall total if you are getting liposuction on more than one area. Speak to your consultant about the possibility of combining procedures to see how much you could save.
Hidden costs should never arise as a result of any elective procedure. That's why it's so important to choose a provider who is both experienced and transparent with their pricing. Many online discounts that promise cheaper prices are actually hiding their extra fees in the small print, so always choose honest providers who display their prices up front!
Has the price of liposuction gone down?
The price of a liposuction procedure varies from region to region, and has stayed relatively static in the past few years. Find a highly qualified provider who specializes in liposuction procedures in particular for the best treatment, and seek out pricing that is both transparent and fair for the best deals.
References
Dhami, L. D. (2008). Liposuction. Indian Journal of Plastic Surgery : Official Publication of the Association of Plastic Surgeons of India, 41(Suppl), S27–S40. Retrieved from https://www.ncbi.nlm.nih.gov/pmc/articles/PMC2825130/
Bellini, E., Grieco, M. P., & Raposio, E. (2017b). The science behind autologous fat grafting. Annals of Medicine and Surgery, 24, 65–73. https://doi.org/10.1016/j.amsu.2017.11.001
*RESULTS MAY VARY