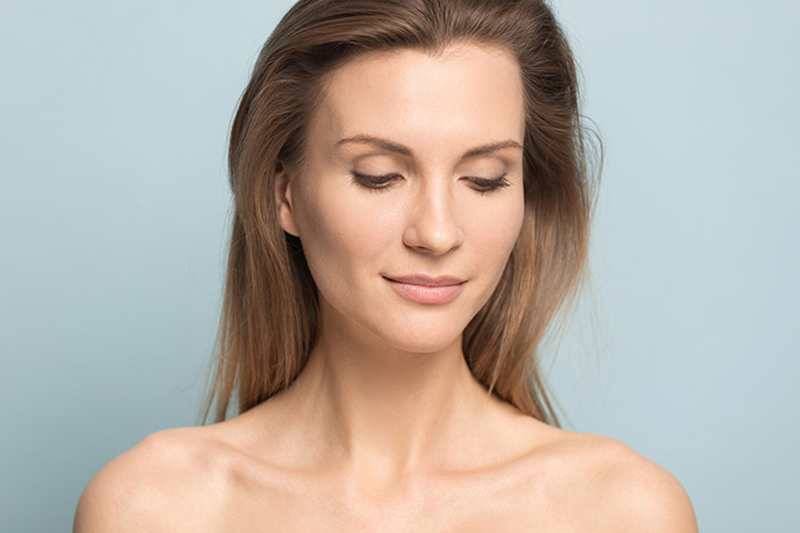 Neck liposuction is a cosmetic surgery procedure that removes excess fat from the neck area. It is often performed on individuals who are dissatisfied with the appearance of their neck and who want to achieve a more streamlined look. Patients who undergo neck liposuction can seem years younger, which improves self-confidence. It is not uncommon for the neck to become one of the first places on the body to show signs of aging. Excess fat on the neck can make us look older and heavier than we actually are. Neck liposuction can help to address this problem and give patients a more youthful appearance.
If you are considering neck liposuction, the surgeons at Denver Liposuction Specialty Clinic will provide you with the results you desire! At our modern Englewood location, you can receive neck liposuction treatment to improve your appearance and boost your confidence. Our skilled surgeons understand how liposuction changes the neck and how the procedure can change lives. Call us now at (720) 372-2155 to find out if this procedure is right for you, or fill out a simple online inquiry form so we can get in touch about scheduling an appointment.
The Benefits of Liposuction for the Neck
Many patients who desire smaller jawline and neck contours seek minimally invasive therapies rather than major face-lift treatments. With invasive facelift surgery comes complications and risks, which lead to patients shying away from the knife and looking for minimally invasive treatments like liposuction.
The beauty of liposuction for the neck is that it targets small, localized areas of fat that have accumulated over time. These pockets appear due to aging, weight fluctuation, genetics, or a combination of all three. When performed by an experienced board-certified plastic surgeon, liposuction can remove these pockets of fat and create a slim, gorgeous neck.
Weight Fluctuations
Over time, it becomes harder to lose weight because your metabolism slows down, and you lose muscle mass. When you finally lose weight, it often comes off in places you don't want it to; this can leave you feeling frustrated and self-conscious about your appearance. It is next to impossible to spot reduce, and exercising away the pockets of neck fat is a fool's errand. Liposuction for the neck can help to contour these areas and give you the slim, youthful look you desire.
As we age, the skin and fat pads of the neck begin to sag and droop. Fat pads build up because of a decrease in activity and hormone changes. Additionally, as we age, our motivation to lose weight decreases because factors like social pressure decrease.
Further contributing to the undesired appearance of the neck is loose skin. Skin loses its elasticity because of decreased collagen production. [1] All of these changes can be very noticeable and make you look much older than you actually are. Liposuction is an excellent option for improving the appearance of your neck and can take years off of your appearance.
Genetics
Another factor that can contribute to the excess fat accumulation in the neck is genetics. If you have parents or grandparents who had a "double chin" or neck rolls, chances are you may inherit this trait. Even if you are thin, you may still have this genetic predisposition — thanks, mom and dad! You can choose your family, but you can't select the genetic markers you inherit from your family.
Ideal Candidates for Neck Liposuction
The ideal candidate for neck liposuction is someone who has good skin elasticity and minimal to no loose skin in the neck area. In addition, the procedure is suitable for people with localized pockets of fat resistant to diet and exercise. Ultimately, the best candidates are those who are:
In good physical health
Non-smokers
At a stable weight
Neck liposuction is a delicate procedure and should only be performed by a qualified surgeon.
The Denver Liposuction Specialty Clinic surgeons specialize in liposuction, just like our name suggests. You will receive top-of-the-line care and optimal results because we understand what liposuction can accomplish.
Like any good candidate for any cosmetic procedure, you should have realistic expectations and understand the risks involved before undergoing neck liposuction. We will be sure to review this with you during your consultation.
Personal Consultation
After taking your detailed history, our surgeons will rule out any underlying issues contributing to a poor neck and jawline, such as thyroid hyperplasia or salivary gland pathology. [2] After assessing the tissue, we will determine if you are a good candidate based on these factors:
Do you have subplatysmal (deeper) fat deposits?
Do you have excess skin?
Do you have jowls?
Are your muscles lax?
Many things can keep you from being a good candidate for liposuction. But, if you are deemed a good candidate, we will develop a treatment plan tailored specifically for you; during your consultation, you and your surgeon will decide the final course of action. So schedule your consultation today to learn more about how we can help you achieve the long, sleek neck and profile of your dreams.
Preparing for Surgery
To prepare for your liposuction treatment, we ask that you:
Avoid taking Aspirin, certain anti-inflammatory drugs, and herbal supplements, as they can increase bleeding.
Stop smoking at least four weeks before the procedure.
Arrive to your appointment well-rested and hydrated.
Before your treatment, get lab testing or a medical examination.
During your consultation, we will provide you with specific instructions on how to prepare for your surgery. Following these instructions is crucial to ensure a smooth and successful outcome.
The Procedure
Neck liposuction is a minimally-invasive procedure that can be performed under general or local anesthesia. [3]
Small incisions are made in the skin's natural creases, and a cannula, a thin tube connected to a vacuum pump, is inserted through the incisions.
The cannula is used to break up and suction out the fat cells. Your surgeon will use their extensive understanding of the complex anatomy of the neck to minimize the risk of complications and optimize your results.
Your incisions will be closed and the procedure is complete!
After the procedure is complete, you will be wrapped in a compression garment or bandage to help minimize swelling. You will likely experience some bruising and soreness, but this can be managed with pain medication. Most people can return to work within a week.
What to Expect After Surgery
After your procedure, you can expect the following:
Mild swelling and bruising
Numbness in the treated area
Tightness in the skin
These side effects are temporary and typically resolve within a few weeks. You will be able to see results immediately, but final results may take up to three months to fully develop. Follow your post-procedure instructions and attend all follow-up appointments to ensure the best results.
What are the Results of Liposuction for the Neck?
Liposuction results for the neck are usually long-lasting, provided you maintain a healthy lifestyle. To help ensure your results last, we recommend the following:
Eating a healthy diet
Exercising regularly
Avoiding major weight fluctuations
Patients who undergo liposuction in Denver, CO, will see a slimmer, more contoured neckline and a rejuvenated appearance. If you are considering liposuction for the neck, contact our office to schedule a consultation. We will be happy to answer any of your questions and help you decide if this procedure is right for you.
What is the Cost of Liposuction for the Neck in Denver, CO?
The cost of your procedure will depend on several factors, including the extent and number of areas being treated. During your consultation, we will provide you with a detailed cost estimate. If you are interested in learning more about liposuction for the neck, contact our office today to schedule a consultation. We will be happy to answer any of your questions and help you decide if this procedure will help you achieve your cosmetic goals. Patients in Denver can call (720) 372-2155 to speak with a member of our staff.
FAQ
How long does the procedure take?
The length of your procedure will depend on the number of treated areas. At Denver Liposuction Speciality Clinic, we offer liposuction for all areas of the face and body. However, some patients choose to treat multiple sites at once, which would lengthen the procedure time.
Are the results permanent?
Liposuction results are usually long-lasting, provided you maintain a healthy lifestyle.
Is liposuction painful?
Most patients report only mild discomfort during and after the procedure. However, we will provide you with medication to help keep you comfortable.
Are there any risks associated with liposuction?
Liposuction is a safe and effective procedure when performed by a qualified surgeon. However, as with any surgery, there are some risks involved. These include bleeding, infection, and reactions to anesthesia.
We will go over all of the risks and potential complications of the procedure during your consultation.
What is the rate of patient satisfaction with liposuction?
Generally, our patients are delighted with their results. Just check out these reviews!
References
Varani J, Dame MK, Rittie L, et al. Decreased Collagen Production in Chronologically Aged Skin. The American Journal of Pathology. 2006;168(6):1861-1868. doi:10.2353/ajpath.2006.051302
Koehler J. Complications of neck liposuction and submentoplasty. Oral and Maxillofacial Surgery Clinics of North America. 2009;21(1):43-52, vi. doi:10.1016/j.coms.2008.10.008
Venkataram J. Tumescent liposuction: A review. Journal of Cutaneous and Aesthetic Surgery. 2008;1(2):49. doi:10.4103/0974-2077.44159