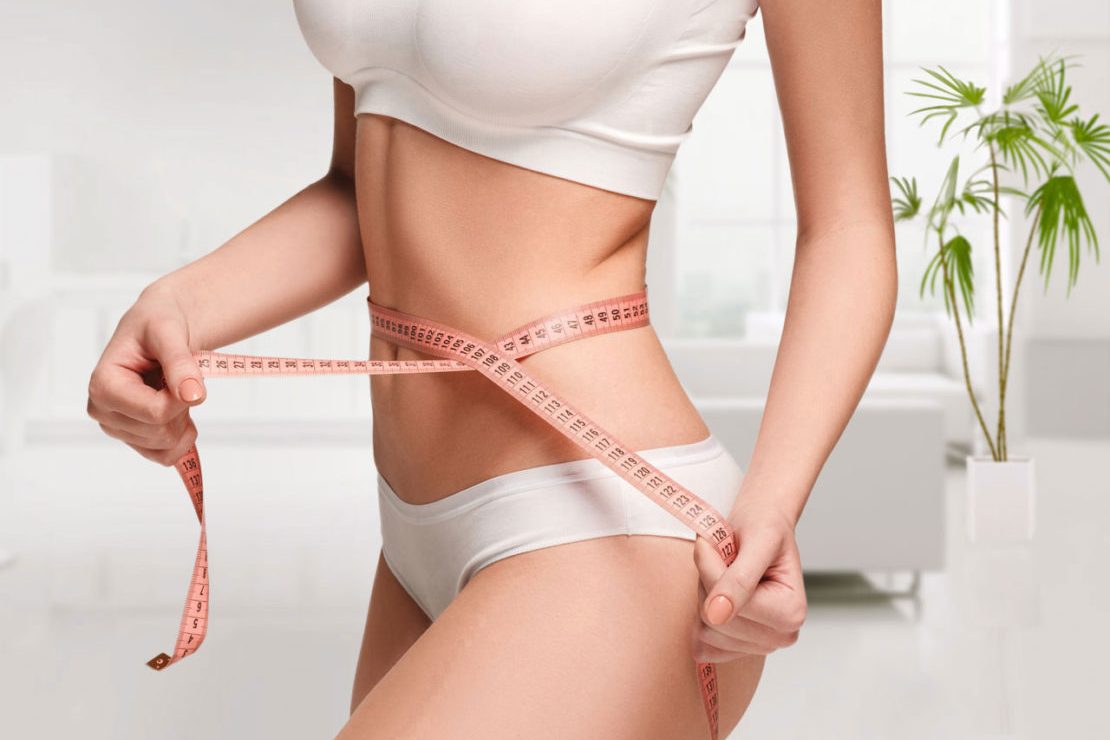 VASER (Vibration Amplification of Sound Energy at Resonance) liposuction is a surgical body contouring method that uses ultrasound energy to remove obstinate body fat. The treatment has provided many patients with leaner contours and better definition for the abdominals, flanks, and chest. The innovative technology combines traditional liposuction techniques with effective new technology to give an ideal aesthetic to patients. The exemplary staff at Denver Liposuction Specialty Clinic are proud to offer their Denver area patients this simple but effective treatment for stubborn fat. With our skills, high patient ratings, and surefire results, patients can be sure they have come to the right place to get their sculpted physique. The first step is to schedule a personal consultation at our offices in beautiful Englewood, CO. To reach us directly, you can call (720) 372-2155.
About
Conventional liposuction methods have provided excellent results to many people. As technology has improved, patients have demanded a less invasive procedure that is both cost-effective and worthwhile. VASER liposuction has met these requests. VASER liposuction utilizes three major developments in liposculpture technology to provide an ideal aesthetic for patients. [1][2]
Tumescent fluid: Reduces bleeding, numbs the area, and makes fat easier to remove
Ultrasound waves: Break down fat and separate it from surrounding tissue
Optimized Liposuction: Removes both deep and superficial fat
A physician using VASER treatment first injects tumescent fluids to make fat removal easier. Then, they will make an incision to allow the VASER device to be gently inserted under the skin. The device will emit ultrasound waves to break down fat, which is then easily removed by liposuction. This method has proven to be a more effective way to remove fat cells and is a less invasive treatment than other liposuction procedures. Because less tissue is damaged, skin is able to better retract after the procedure, and patients enjoy a smoother, tighter effect. Importantly, this also means a shorter recovery time and optimized results. Within just a few hours, patients can improve the condition of many common trouble areas.
Treatment Areas
Abdomen
Flanks
Buttocks
Legs
Arms
Back
Buttocks
Chin
Benefits
VASER Liposuction is a minimally invasive, highly accurate way to reveal an exciting new body. Patients can look forward to an ideal aesthetic filled with visually stunning contours to multiple areas of the body. VASER also offers these benefits:
Targets specific deposits of stubborn body fat
Can treat multiple areas in a single session
Can add definition to accentuate muscles in the abdomen, pectorals, buttocks, and more
Quick procedure without significant downtime needed
Natural-looking and long-lasting results
Ideal Candidates
VASER Liposuction is for healthy candidates who want extra assistance getting the dreamy body they yearn for. The results of the procedure provide vindication for frustrated patients who have not seen progress despite a rigorous gym and dietary routine. However, while VASER has helped many people unveil a slimmer, sleeker body, the treatment may not be for everyone.
Ideal VASER Liposuction Patients Should:
Be in good general health and within an appropriate body weight
Have an appropriate amount of fat for removal
Not view VASER as a weight loss program
Target areas with good skin elasticity
Have positive expectations of what VASER can do
Your private consultation at our offices in Englewood will determine if VASER will be suitable for your needs. During our friendly sit-down, we will plan your treatment to deliver a physique you can be proud of. Schedule one online or by calling (720) 372-2155.
About Denver Liposuction Specialty Clinic
Denver Liposuction Specialty Clinic was founded in 2007 to provide the residents of the Denver Metro area with high-quality patient care while emphasizing safety and satisfaction. We surpass the quality of service benchmarks by implementing high medical standards, rigorous staff education, and intensive training. Throughout the years, we have grown to become leaders in minimally invasive liposuction and fat grafting treatments, enhancing patients' body contours and self-confidence.
Your Consultation
We'll begin your consultation by reviewing your medical information and conducting a short physical examination. Then, we'll take the time to learn about your physical journey and lifestyle. Whether you have just completed your weight loss journey or are currently in great shape, the team at Denver Liposuction Specialty Clinic is here to find a solution that works for you. During this time, you are encouraged to ask any questions about the procedure. Our staff has the extensive knowledge and expertise to answer all of your questions about our procedures. Then, after we've developed a treatment plan, we'll walk you through the process of how your personalized VASER Liposuction treatment will provide your ideal aesthetic. Before you go, we'll give you a list of pre-treatment directives to follow before your appointment.
Preparation
VASER was developed with you in mind. Everything about the treatment is easy, including preparation for it. Take care of the following items in the few weeks leading up to your VASER Liposuction session.
Stop tobacco consumption. It is known to constrict blood flow and hamper recovery.
Appoint a trusted adult to drive you home. You will be under the effects of anesthesia and won't be authorized to drive on your own.
Hold off on taking certain medications. Blood-thinners, NSAIDs, and supplements should be paused until otherwise directed.
Get a good night's rest. Come to the office well-rested and excited about your treatment.
Procedure
To start, the appropriate anesthesia will be administered to maximize your comfort. A small incision is made in the treatment area. Then, we'll inject tumescent fluid, a mixture of saline, epinephrine, and lidocaine, into the treatment area. Doing this helps narrow blood vessels, enlarge fat cells, and numb the area so that removing fat will be easier. The VASER device can be inserted under the skin to emit controlled ultrasound waves to agitate the tumescent fluid. [1][2] The combination of this ultrasonic energy and fluid facilitates the breakdown of fat deposits. Then, the fat will be suctioned out with a small cannula, paying special attention to enhance the body's natural contours. The process is repeated in each area until the desired aesthetic is achieved. Finally, incisions are sutured closed. Within a few hours, you are free to leave our care and focus on your recovery and your new look. 
Recovery
Once home, plan to take it easy for the next 5-7 days and take the medications as directed by our office. For the first week, you may experience minimal discomfort, swelling, and bruising in the treated areas. You will be given a compression garment to protect results for 3-4 weeks. Within a week, it's okay to return to light activities and work. Allow for another 4-6 weeks to resume strenuous physical activities.
Results
In the weeks ahead, you'll notice defined abdominals, more prominent pectorals, and an overall better-contoured upper core. As fat cells do not regenerate, you can expect to enjoy your new silhouette for years to come. But use caution; the remaining fat cells can expand over time, so it's imperative to keep up with a healthy diet and exercise routine to maintain your results.
Corresponding & Complementary Procedures
Denver Liposuction Specialty Clinic offers patients a wealth of body contouring solutions. Your consultation will explore all options available to you. We may also recommend similar procedures if you're considering a VASER Liposuction.
SmartLipo
SmartLipo is another non-surgical treatment that can provide enhanced contours to your physique. It works in a similar way to VASER liposuction, but instead of using ultrasound energy, SmartLipo uses laser energy to break down fat.  
Cost
Pricing for a VASER Liposuction may vary. The final cost will depend on the number of areas you're looking to treat and additional treatments added on. We will discuss the costs involved during your consultation. To learn more about financial matters, please call us at (720) 372-2155.
FAQ
Is VASER Liposuction painful?
No, your VASER Liposuction is not painful. This treatment is a safe, FDA-approved treatment that offers patients a minimally invasive treatment. During the aftercare process, you may feel some feelings of discomfort or bruising. However, this is temporary and can be managed with medication.
When will I see my VASER Liposuction results?
Patients can see their new physique soon after treatment. However, optimal results will be seen in the weeks ahead once the symptoms of discomfort or bruising disappear. Most patients see their final results within 3-6 months. 
Are my VASER Liposuction results permanent?
VASER Liposuction produces long-lasting results. To keep your results persistent, patients are highly recommended to maintain a healthy lifestyle.
References
Borhamy, A., Taha, A., & Hota, A. E. (2021). Evaluation of surgical versus VASER assisted liposuction in management of submental adiposity in moderate to severe skin laxity and significant lipodystrophy. Al-Azhar International Medical Journal, 2(11), 28–36. https://doi.org/10.21608/aimj.2021.93958.1562
HOYOS, A., & MILLARD, J. (2007). VASER-assisted high-definition liposculpture. Aesthetic Surgery Journal, 27(6), 594–604. https://doi.org/10.1016/j.asj.2007.08.007